Grand Prairie, Texas Memorial Monuments, Headstones, Grave Markers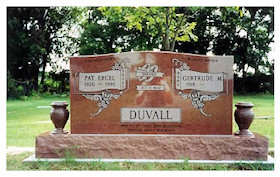 Memorial Monuments is a full service monument company that offers a wide range of products and services for customers in Grand Prairie, Texas. We produce quality granite, marble and bronze memorials. Monuments may be designed with Granite Monument from Memorial Monuments standard shapes and sizes or can be completely customized. We work with the finest granite quarries from all over the world, giving us the ability to offer custom shapes, sizes and the full spectrum of colors. Monuments are sandblasted and etched at our local production facility, which we proudly invite you to visit. We have a team of skilled professionals that offer in-field sandblasting work such as adding names, dates, epitaphs and additional emblems. We are also skilled at producing sandblasted or etched signage for residences, businesses and organizations. Signage may be done either at our production plant and delivered or produced on site.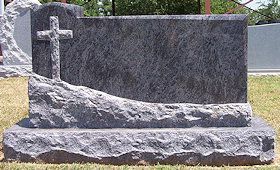 We provide Granite Markers, Granite Monuments, Granite Vases, Marble Vases, Bronze Vases, Marble Statuary, Bronze Statuary, Hand Etched Portraits, Slant Monuments, Upright Monuments. Marker, Memorial Benches, Cremation Benches, Complete Custom Design and Designs For All Faiths.
We have a full range of granite colors available such as Georgia Gray, Dakota Mahogany, Canadian Mahogany, Indian Mahogany, China Black, African Black, American Black, India Black, India Red, Missouri Red, Mountain Red, Morning Rose, Blue Pearl, Emerald Pearl, Royal Emerald, and many more. We offer bronze vases, granite vases, marble vases, marble statuary, bronze statuary, granite statuary, porcelain photos, hand etched designs and laser etched designs.
Memorial Monuments is a proud member of the Southern Monument Builders Association, Texas Cemeteries Association and the Monument Builders of North America.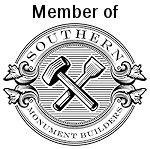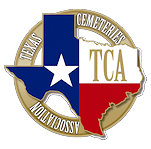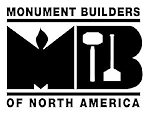 Memorial Monuments offers cemetery headstones, monuments, tombstones, memorials, bronze cemetery grave markers, granite cemetery grave markers, bronze vases, granite vases, serving Fort Worth, Arlington and all of Tarrant County, Texas. Call 1-800-235-4573